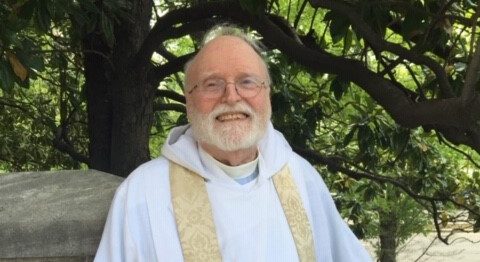 Please scroll within each text box to view additional content.
The Rev. Dr. Ben H. Smith, former rector of the Episcopal Church of the Good Shepherd in Ruxton, who earlier had been the English department chair at what is now Mary Baldwin University, died May 7 from complications of a stroke at Sinai Hospital. The Towson resident was 88. "I've known Ben for 25 years and he was a wonderfully warm person with a marvelous sense of humor," said the Rt. Rev. Robert W. Ihloff, the 13th Episcopal bishop of Maryland, who served from 1995 until 2007. "He was a very effective rector and he remained active with the Episcopal Diocese of Maryland at the cathedral after he retired from Good Shepherd," said Bishop Ihloff, a Locust Point resident. "He was a loving and gentle man who was well-loved, and he had a dry Southern wit that endeared him to a lot of people."
The Rt. Rev. John L. Rabb, who served as bishop suffragan of the Episcopal Diocese of Maryland from 1999 until retiring in 2011, described Father Smith as a "very special person. Ben was probably the most genuinely humble person I've ever known and accepted with grace his many gifts," said Bishop Rabb, a Tuscany-Canterbury resident. "He was a beautiful and kind man who was self-effacing to everyone. I was very fond of Ben, and he was a delight to work with."
Jeffrey P. Ayres, a Lutherville resident who is chancellor of the Episcopal Diocese of Maryland and a Venable LLP partner, was a longtime friend of Father Smith. "Ben was very active in diocesan matters," Mr. Ayres said. "He was an Old School type of country pastor: gentle, gregarious, self-deprecating and good with people."
Ben Huddleston Smith Jr., son of Ben H. Smith Sr., an educator and coach, and his wife, Katherine Randolph Tucker, a teacher, was born in Richmond, Virginia, and after the death of his father when he was 10 relocated to Ashland, Virginia, with his mother and sister. After graduating in 1950 from Henry Clay High School, he briefly considered a career in music as a professional organist or pianist, but entered Randolph-Macon College, from which he earned a bachelor's degree in English in 1953. He obtained a master's degree in English in 1956 from the University of Edinburgh, Scotland, and a Ph.D. in the discipline in 1962 from the University of North Carolina at Chapel Hill.
He came from Ashland to Staunton with a friend and his girlfriend, and met his future wife, the former Lilly Currell Simrill, a Mary Baldwin student, on a blind date. And by the end of the evening, family members said, she asked him to marry her. The couple wed in 1955, and lived in various cities while he served in the Coast Guard in the mid-1950s.
Father Smith began teaching in 1960 at what was then Mary Baldwin College in Staunton, Virginia, where he specialized in teaching Shakespeare and Chaucer, and eventually became chair of the English department. He was also director of the Governor's School for the Gifted at the college, and during the summer of 1968 taught a six-week course in 16th- and 17th-century history and literature in England at St. Anne's College of Oxford University.
Ginger Mudd Galvez, a Guilford writer and a retired corporate communications executive, was an English major at Mary Baldwin, from which she graduated in 1973. "I worked for him my senior year," Ms. Galvez said. "He was an excellent teacher, very modest, and didn't take himself too seriously. He was a great Anglophile, lover of Shakespeare and an ardent student of film." She added: "He was handsome and had a great laugh and the most beautiful Virginia accent."
While in Staunton, Father Smith was an active communicant of Trinity Episcopal Church, where he was a member of its choir. He was also the organist for Emmanuel Episcopal Church and cantor for Temple House of Israel, both of which were in Staunton. "Throughout this time, he felt a nagging pull elsewhere, a tug that was perhaps rooted in an experience he had as a child, when at six, he believed he heard God speak to him near a tree outside of summer Bible school," according to a biographical profile furnished by his family. He told his family that In 1979 while driving through the Blue Ridge Mountains to a job interview in Charlottesville, Virginia, he suddenly felt surrounded by an "otherworldly light, and heard an invisible voice say, 'Why aren't you doing what I want you to do?' " Father Smith was in his 50s when he made the decision to leave academia and enter the priesthood. He took a leave of absence from Mary Baldwin and entered General Theological Seminary in New York City. He was ordained a deacon in 1982 and ordained into the priesthood in 1983.
He was associate rector at Christ Episcopal Church in Alexandria, Virginia, before coming to Good Shepherd in Ruxton in 1984. In addition to his parish responsibilities, he served as his wife's caretaker after she was diagnosed with Alzheimer's disease in 1988. She died in 1999.
After retiring from Good Shepherd in 1999, Father Smith went to work for the Episcopal diocese at the Episcopal Cathedral of the Incarnation, where he sang in the choir and was a part-time associate until retiring in 2015. "Ben was really kind and gentle," said the Rev. Scott Slater, who succeed Father Smith at Good Shepherd, where he was rector for nine years and since 2010 has been canon to the ordinary. "He was the quintessential Southern gentleman whose deep Virginia roots really came out. He was just a really good guy."
In addition to film and music, Father Smith enjoyed opera, literature, poetry and the theater. As a younger man, he acted in college and community theater, most notably as Sir Toby Belch in Shakespeare's "Tweflth Night" and as King Kaspar in "Amahl and the Night Visitors." Father Smith integrated his appreciation of the arts into his work as a parish priest, and he also brought religion to the Charles Theater, where he hosted of "Reel Spirit" which explored religious and spiritual undertones in mainstream motion pictures.
"Ben was a beautiful renaissance person," Bishop Rabb said. Because of the coronavirus pandemic, plans for a celebration of life gathering are incomplete. Father Smith is survived by his son, Ben H. Smith III of Decatur, Georgia; three daughters, Lilly Richardson of Towson, Katherine Smith of Takoma Park and Sarah Hutchinson of Richmond, Virginia; a sister, Katherine Tinker of Ashland, Virginia; and eight grandchildren.
Obituary in The Baltimore Sun, May 30, 2020
Contributed by Frederick N. Rasmussin
My sweet dad, Ben Smith died on Thursday afternoon. My dad was my number one cheerleader and was endlessly devoted to me and to my family. I find it very difficult to write about my dad because there just aren't adequate words to describe what he meant to me. He was a part of my life every single day. We went through a lot together when my mom got sick when I was 15. After her illness took hold, I became extremely anxious about something happening to my dad. I'd stay up nights worrying about losing him because he meant so much to me and I just didn't know how I could live in this world without him. Years ago, he shared this poem with me to help me come to terms with death. I read it to him in his last days in the hospital and am trying to take comfort in it now: "To live in this world you must be able to do three things: to love what is mortal; to hold it against your bones knowing your own life depends on it; and, when the time comes to let it go, to let it go." -Mary Oliver
Ben will certainly be missed by all of us. He was a wise and compassionate counselor to me.
Ben was so proud of his namesake. My brother Billy, who has gotten to know young Ben as an educator, said that he is one of the nicest young men he has ever met. No wonder……. Heartbreaking news.
Ben was so nice and a good shepherd that led his folks. He was always smiling. Rest In Peace, Father Ben Smith. May the peace of the lord continue to strengthen his daughter and the family.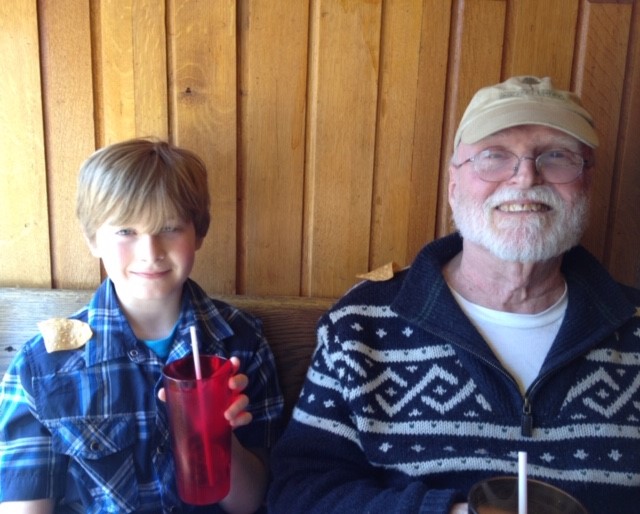 During all the years my husband Jim and I had known Ben, we treasured his friendship – a man of quiet wisdom and gentle humor. I was thinking the other day that perhaps Ben and Jim are together now, enjoying each other's company as they so often did during Coffee Hour at the Cathedral.
My wife Valerie and I have not seen Ben since we moved to California to be with our daughter's family in September. When I first met him in 1995, he was instrumental in my return to the Episcopal Church after decades of non-affiliation. We had in common important women in our lives whom Alzheimer's disease took away–his wife and my mother–and our Eastern Virginia origins. He grew up at (the Episcopal) Christchurch School in Saluda, where his father was on the faculty, and which my school, Norfolk Academy, considered its arch rival in sports. When Ben was needing his first cane, I was pleased to be able to supply one from our closet — fitting in that I was one of many who had leaned on him over the years.
Ben Smith was a penultimate minister and friend. I will miss his welcoming smile, great sense of humor and inspired singing. I loved his poetry and film classes and have benefited from his many words of wisdom. I hold dear my happy memories of him.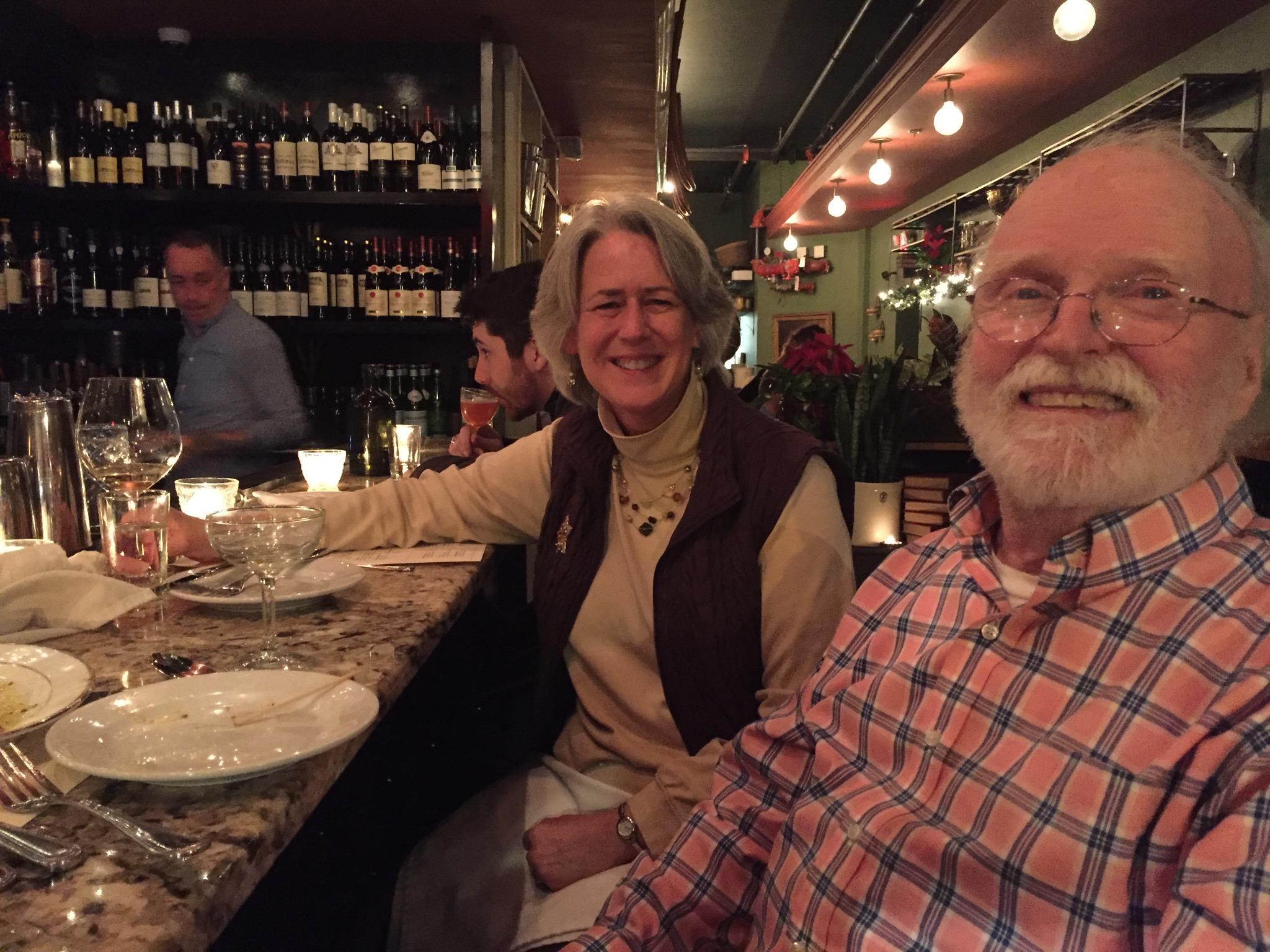 Ben was like a second father to me. He was also a good friend and spiritual leader. I will miss going to movies and dinner with Ben (this photo was from a bar next to The Charles where we had dinner before seeing a movie). But mostly I will miss the lively discussions we had–about politics, religion, movies, books, family, etc.) He was a wonderful listener and full of wisdom. When I was first attending the Cathedral and thinking about becoming an Episcopal, my friend Anne Chandler offered to host a dinner party and invite Ben so we could talk. I had a lot of questions having been a lifelong, but disgruntled Roman Catholic. After dinner, Anne left Ben and I to talk. He was so patient and understanding and his answers about what it means to be an Episcopalian really rang true to me. I decided that night to be Received into the Episcopal Church. I have never regretted that decision for a minute and I credit Ben (and Anne) with helping me make it. After Ben moved in with Lilly and Bob, it was easier for me to see Ben because it was so close to my work. I could swing by after work and get him for an activity at the Cathedral or a movie at The Senator. We always planned to have a meal before or after so I have lots of great memories of Ben at just about every ethnic restaurant in town–I don't think there was any cuisine Ben did not enjoy. Just a year ago this month, my husband, David, Ben and I went to Thai Landing on Charles Street. Another time this year, Anne and I took Ben to Villagio's Café for Persian food, and the last meal I had out with Ben (also with Anne and her husband, Stew) was at Sushi Hana in Towson. We had an early Christmas celebration before attending the Handbell Concert at the Cathedral. Lilly would always thank me when I took Ben out somewhere, but the truth is, I was the one who should have been thanking her. With Ben, I always got more than I gave and I feel grateful and honored to have called him my friend. I will never be able to hear the hymn "There's a Sweet, Sweet Spirit in the Place" without thinking of Ben and knowing he is, indeed, still with us.
It was such a gift when Ben joined us at the Cathedral after his retirement—he added so much to our parish life. He never failed to greet me with a big smile and cheerful greeting, and I do miss him.
I am saddened to hear of Ben's passing.  He was a wonderful priest, preacher and a dear sweet man.  We will all miss him so very much.
I think I speak for all of us when I say we are heartbroken over the loss of Ben Smith yesterday. I'm finding it hard to try to find the exact words to explain how much Ben meant to me (and my family). But I will start with at least, these words, which will hardly do him justice. I was texting Lilly's siblings yesterday , explaining to them that Ben, aka "Pa", was really my second father, not just a father in law, which, to begin with, always sounds offputting. I lost my own dad to cancer when I was 22. I was nowhere near being an adult. Losing him at that still formative age sent me into a tailspin. Parenting doesn't simply end at 18 or 21. It's needed so much longer after those years which are almost like the beginning of life all over again. We need more than just an Ikea diagram to get through this life. We should consider ourselves incredibly fortunate if we have someone always at the ready to listen to us, to be forever in our corner, not just as a soundboard or a coach barking out orders, but a confidant with a caring heart and soul. Ben lost his father at the age of 10. His mother also died relatively early in his life. I don't know how he overcame these losses, but he did, and he went on to have a successful career, marry, and raise 4 children of his own. And he surrounded himself with caring friends, perhaps his not so secret weapon. When I married Lilly, I had no idea that I was also going to get such a kind, loving, and supportive person in Ben as well. After a gap of fifteen years, the baton of fatherhood was carefully handed on. It was truly a great and unexpected gift for me, a gift, sadly, that Ben was never fortunate enough to have for himself. For this, and so much more about Ben to mention here, I am eternally grateful. We will all miss you and love you dearly, Pa. I hope your gin and tonic is especially good today.
Over the years since my husband Hal and I came to the Cathedral in 1994 we have had the pleasure of knowing and growing in great friendship with Ben. We initially got to know Ben through casual conversations during coffee hour, as well as from his finely wrought sermons. His kind and gracious demeanor, interesting and knowledgeable conversation, drew us to Ben immediately. Hal became good friends with Ben; discussing Hal's interest in Christian Biblical topics, Ben's reviewing a book of Hal's, and talking about all the things that good friends talk about. They would enjoy occasional lunch dates and on one occasion Hal generously suggested I come "along for the ride." At first, I demurred, thinking Hal's and Ben's lunch's should be "boys time out," but Hal insisted that Ben was the one who had suggested it. That lunch turned out to be a wonderful turning point for me. After lunch we all drove out to Pretty Boy dam and enjoyed the beautiful scenery and talked, and like Ben and his wife, who had three daughters and a son, we had lots to talk about. We enjoyed many subsequent lunches together, and after Hal died in May, 2018, Ben and I continued our lunch "tradition." Ben was such a kind and empathetic friend during that difficult time for me, but we still shared many a hearty guffaw and interesting conversation. My life is infinitely richer for being friends with dear Ben, the consummate "Virginia Gentleman," and I know Hal and Ben are gloriously sharing the "peace that passes all understanding."
Ben, you were a very special human being, kind and always smiling. May your gentle soul rest in the bosom of the Lord. Amen.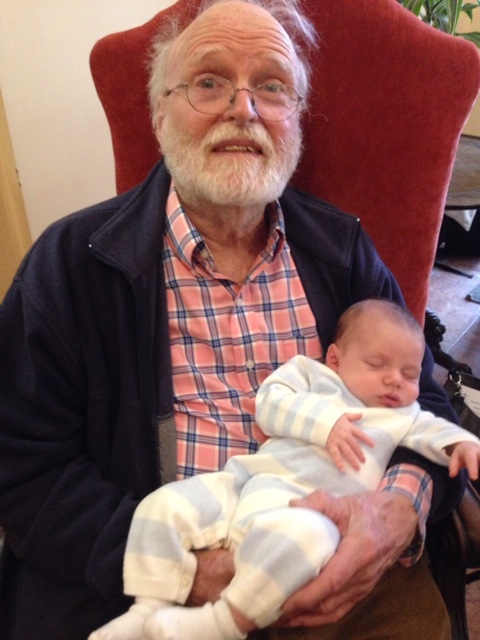 Ben was one of the best people!
Ben was such a good man and priest. I have so many fond memories of discussing movies (and sermons) with him. I don't know if you remember, but when one of the youth leaders tragically could not travel with the J2A group to Scotland 14 years ago, Ben jumped right in to serve as a chaperone, without missing a beat.  My heart is heavy, but I am sure that he is with God tonight.
Ben was a dear person and I will miss him and our community has lost what heaven has gained!  May he rest in peace and rise in glory.
Ben was one of the best humans I have ever met. He was so kind and thoughtful. I don't think I ever heard him speak an ill word about anyone. And he also didn't speak just to speak – he spoke when he had something to say and when he did, it was always worth listening. I will l miss him.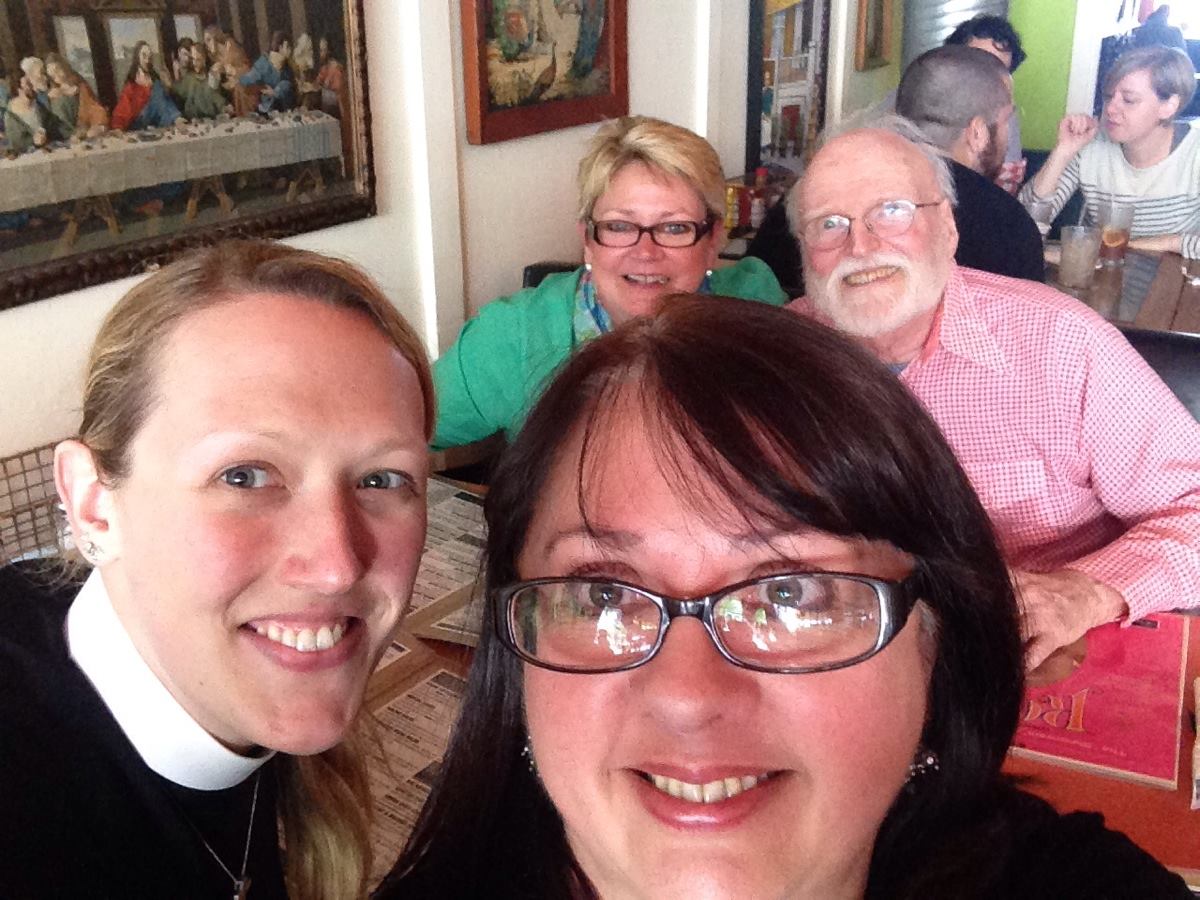 I have never known a person of greater humility than Ben Smith. I would try to praise him, note his academic efforts or his excellent work as rector of Good Shepherd, and it was always with a gentle thank you, and noting he only did what seemed right at the time. Ben's love of films and theology was always a joy because he could integrate faith and life so beautifully. He was a devoted husband, father and grandfather; showing love in all he did. A memorable moment came during my first visitation to Good Shepherd, Advent I in 1998. I was struck by the vitality and life, and while I knew retirement was on his mind, saw no loss of joyful energy. At lunch I shared my reflections and he replied, with characteristic humility, that ministry is really all about doing what is faithful, and more often than not it is not done with praiseworthy attention. Ben, God knew all too well how much you gave in life and ministry. Thank you, good friend.
There was so much about Ben to love. His amazing, calm, gentle presence. His way with words, especially with that soft Virginia accent. I don't often remember much about someone's sermons, but with Ben there were many memories, especially when he quoted Dame Julian of Norwich, saying to us all, then and now, "all shall be well, all things shall be well…" and John Lennon's "everything will be okay in the end…and if it's not okay, it not yet the end." Ben, I know that you are now okay, better than okay, wrapped in the embrace of your beloved Lord.
Ben Smith was serving part-time at the Cathedral of the Incarnation when I arrived in August of 2014. He had served as the Rector of Good Shepherd, Ruxton for many years so he was seasoned and wise. He knew I was coming into a situation that was fraught with conflict and division but he was always a steady, calm, non-anxious presence. Whenever I asked him how he was doing he would say, in his soothing Virginia dialect "I'm fine." And he was. He was a fine priest, a fine pastor, a fine father and husband. Ben Smith — you are missed!
I had a long talk with him last Sunday afternoon. He was my "twin" brother, just two weeks younger than me. I am broken-hearted. I am going to miss him terribly.
I've known Ben since the early 80 and 90s. What a wonderful person and priest. I will miss him.
Vince and I loved Father Ben!! So sorry to learn that he is gone. He will live in our hearts!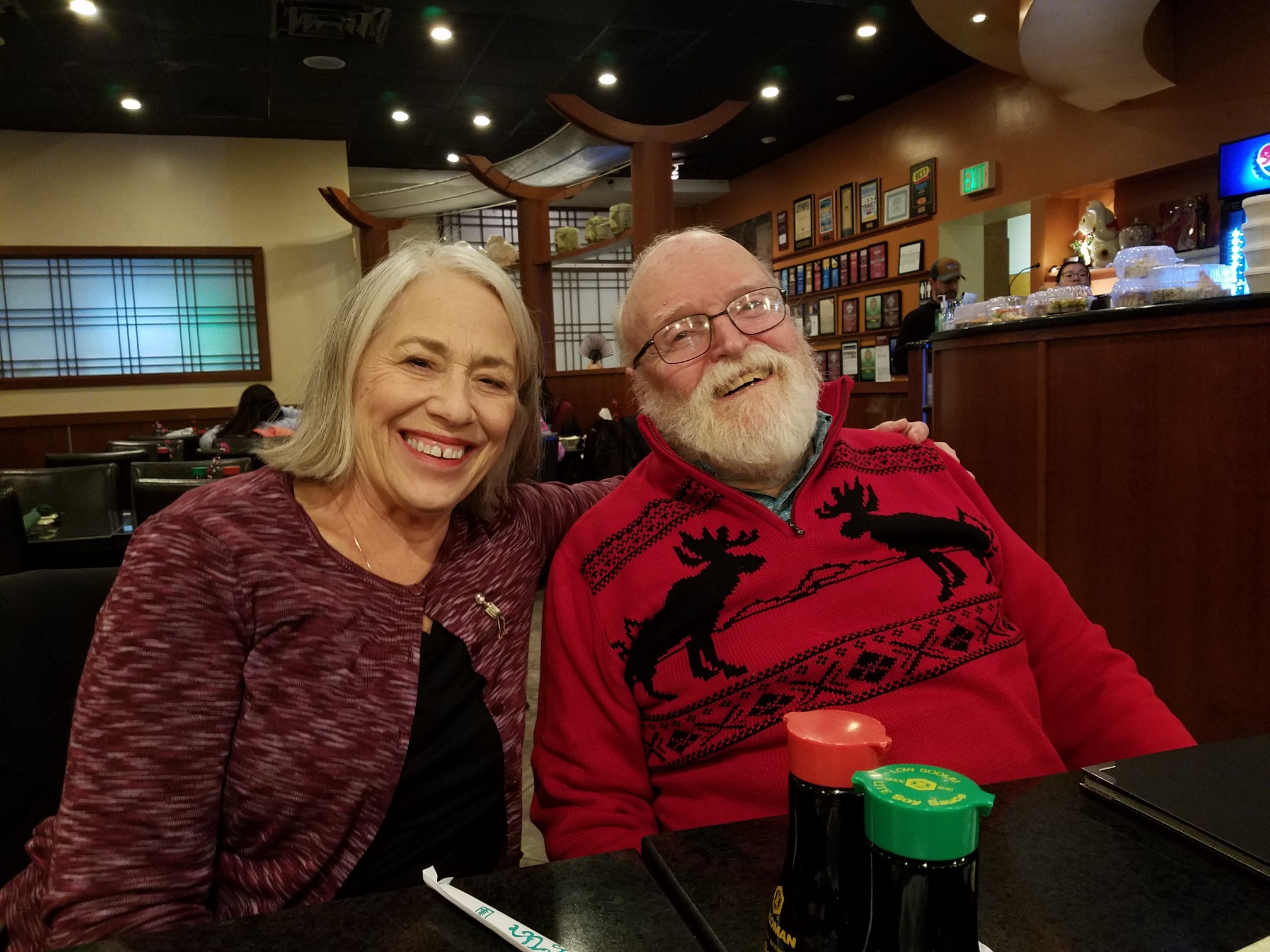 Jack and I have been reminiscing about all the good times we shared with Ben when we were all part of that long lasting foyer lunch group that went out to lunch on the first Sunday of the month.
….I can't believe he's gone. he always had a new way of looking towards God and was welcoming to everyone. peace, PS…and he also loved Palestinian olive oil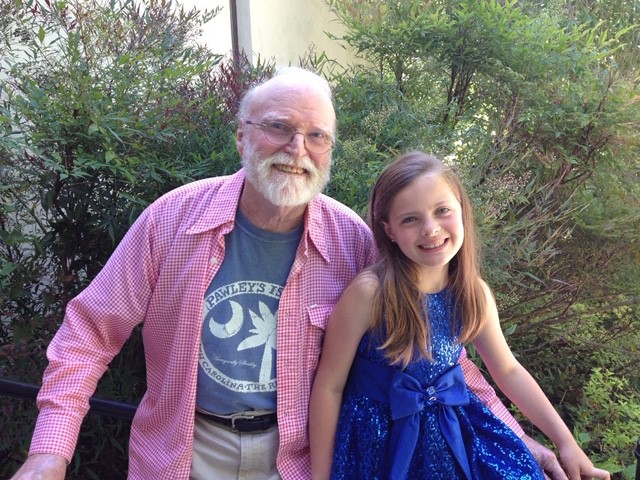 We send our deepest condolences to the Richardson Family on Ben's passing. What a remarkable soul. We remember some years ago, when he was still preaching (we loved his sermons), we knew he was active with the film series through the Cathedral, but imagine our surprise when we saw him tending the desk at the Walters Museum! He was so vibrant, involved, and interested in many things. He seemed to carry his youth and energy to the end. Most of all, we will remember him for his big smile, clear voice, kind heart, and wisdom. We will miss him.
I met Ben on on my first day in the office at the Cathedral of the Incarnation in October 2007. After being introduced , he repeated my name in that lovely Southern accent, and declared that was not a monosyllabic word – most of the staff at the time only had single syllable names: Van, Ken, Jan and Ben! We laughed and I knew then we would be friends. Ben was genuinely always happy to see you and the huge smile that would come across his face would brighten even the dullest of days. We shared a love of tea, and somehow he appeared at 3:00 PM when the kettle was singing! We spent many hours chatting about life and family over tea and the occasional biscuits (cookies). Ben reminded me of my own father – they were both true gentle-men with big hearts, kind words, and the ability to make you feel loved. It took me a long time to find this photo with Ben, Ann Tabler and Sara Shisler-Goff in Hamden (May 2014) but it clearly shows what I will miss the most – that fabulous smile! Rest in God's peace Ben, I am so happy you are reunited with your beloved wife.
I had known Ben for about 30 years. He was the most wonderful man and I will miss him and his humor so much. One thing that I will always remember was that every time I would say to him "Ben, it's so good to see you "he would always say "it's so good to be seen " That was the Ben that I knew and loved.
The first time I came to the Cathedral in 2000 Ben was in the aisle after the service smiling and handing out some information about a meeting.  I don't remember what the meeting was about but from that moment on I knew that Ben was a remarkable person and he became a very important person in my life.  Being with him made me feel happy and at peace,  After Steve and I were married in Maine in 2012 we had a gathering of friends here in Baltimore and Ben came and offered a deeply moving blessing for us.  I will miss taking him to BSO concerts, talking with him about movies and his warm and wonderful smile and everything he personified as a person filled with God's Spirit.
Thanks to all who have provided these beautiful memories. If you would like to add your own words or photos, please send them in an email to [email protected].